In English?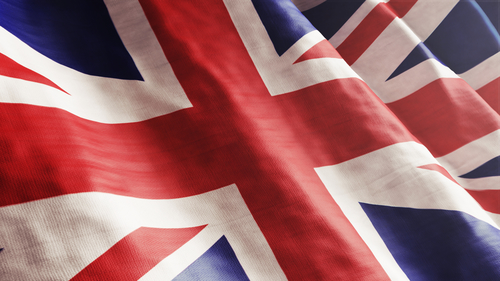 Welcome to the website of the Wereldreizigersclub, the website of the World Travellers Club of the Netherlands. It is an online travel magazine and travel blog that is dedicated to independent travel. The purpose of this website and travel blog is to be the starting point for everyone who wants to travel, to any place in the world.
It contains more than 3000 pages with practical travel information about every country in the world, travel news, travel links, travel stories and travel photos. The site has over 100.000 unique visitors and 150.000 page views a month (source: Google Analytics).
The Twitter-account www.twitter.com/reizigersclub has more than 3000 followers and the Google PageRank is 4/10. The Facebook-page www.facebook.com/wereldreizigersclub has over 8000 likes and the Instagram-profile www.instagram.com/reizigersclub has over 1200 followers. The Domain Authority and Page Authority have a score of 31 and 41. The website is being updated continuously and grows every day. In the near future the website of the World Travellers Club should be the most comprehensive travel site in The Netherlands and Belgium.
The World Travellers Club, founded in 1996 in Amsterdam, is completely independent. The site is a product of Xozo Communications in The Netherlands and is not related in any part to a travel company, an airline, a tour operator or any other company that is involved in the travel business. The content is written by independent travellers who don't get paid by any company that is involved in the travel business. For funding , the site has some advertisements and advertorials.
Unfortunately for my English-language visitors, however, this site is in Dutch. You can use specific internet tools,  like Google Translate, to translate the content from Dutch to English or any other language.
Press releases
If you are representing an airline, a travel company, a tourist authority or a public relations company that is involved in the travel business, you are more than welcome to send press releases to the World Travellers Club.
The website features a section with travel news (www.wereldreis.net/reisnieuws) which provides travel news on a daily basis that may be of interest for Dutch and Belgian travellers. We cover news about new developments at travel destinations, but we also like to inform our visitors about new and cool travel gadgets and travel accessories. Furthermore, if you organize a press trip and want more coverage among travellers in the Netherlands en Belgium, do no hesitate to contact us.
Press releases and invitations can be send to info@wereldreis.net. You can also use this e-mail address if you want more information about the site of the World Travellers Club.
Advertisements and advertorials
For travel and tourism companies it is possible to have an advertisement or an advertorial (branded content) on the website of the World Travellers Club of the Netherlands. The first option is an article (written in Dutch) about a travel destination or a travel-related topic with one or two do-follow links. The second option is to publish a paid text link that is integrated in our content.
With an advertisement you can reach passionate travellers living in the Netherlands and Flanders (Belgium). The visitors of our site travel a lot and spend much of their spare time and money on travelling. They travel to exotic destinations at other continents, but are also enjoying themselves during a city trip in Europe. In general, they are aged between 20 and 40 years old.
(The prices mentioned below are excluding VAT , as required by law in the Netherlands. For companies abroad the VAT will be exempted – there is a reverse charge).
Advertorials
Sponsored articles or branded content will have the look and feel of all other pages at our site. It will be online for at least two years and may contain one or two external links. The article will be mentioned within a section of the website that's related to the topic, so visitors will be able to find the page. We include appropriate images to make the page more attractive.
We prefer to write an advertorial ourselves, in Dutch, as we can focus on the target group and guarantee that the article has an added value to the visitors of the website. We only want to publish original content and content that is specifically written for our website. As the website is owned by the communications agency Xozo Communicatie, we are used to write advertorials and branded content. For the article we choose a travel-related appropriate topic that suits the advertiser, and that includes the desired links and anchor texts. Of course you may review the text before publication. Here are some examples of advertorials that we wrote for advertisers:
These are the prices for advertorials and sponsored articles at our website:
advertorial written by our own editorial team: € 360, online for 2 years .
advertorial written by an external copywriter: € 360, online for 2 years.
extra option: mentioning of the advertorial at the homepage: € 60 for 6 months.
extra option: translating your English-written advertorial in Dutch: € 60.
Text links
Homepage at the top of sidebar below the header 'Handig voor op reis' (maximum number of characters is 32), for 6 months: € 240.
Homepage at the bottom of sidebar below the header 'Nuttige reistips' (maximum number of characters is 32), for 6 months: € 120.
Individual page (main content or sidebar), 12 months: € 120.
The text links are follow links. If you order four text links on four different pages, you get a discount of 25 percent. In this case the total price will be € 180 for 12 months. For editoral reasons it is not possible to have a text link on the main content part of the homepage.
If you are interested in advertising on our website or like to receive our mediakit, please leave us a message at: info@wereldreis.net. Please provide your full name, your telephone number and the full address of the company you represent.
Last updated at January 2, 2020.